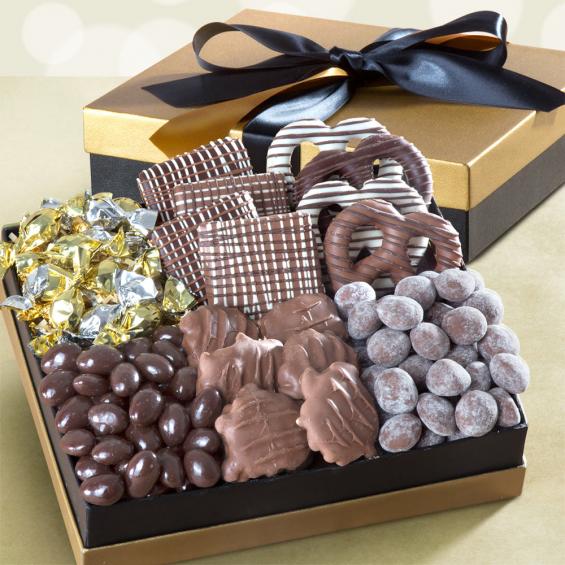 Deluxe Chocolate Indulgence Gift Box - CAG4101 - 21N
A mouthwatering presentation meets the highest expectations of chocolate lovers!
Contents: 6 Milk Chocolate Caramel Pecan Snappers, 4 Milk & Dark Chocolate Dipped Gingham Print Graham Crackers, 4 Milk, Dark & White Chocolate Dipped Pretzels, 5 oz. Dark Chocolate Covered Almonds, 5 oz. Chocolate Peanut Butter Toffee Balls, 4 oz. Gold Wrapped Dairy Caramels.
Summer shipping Not available 5/15-10/15
---