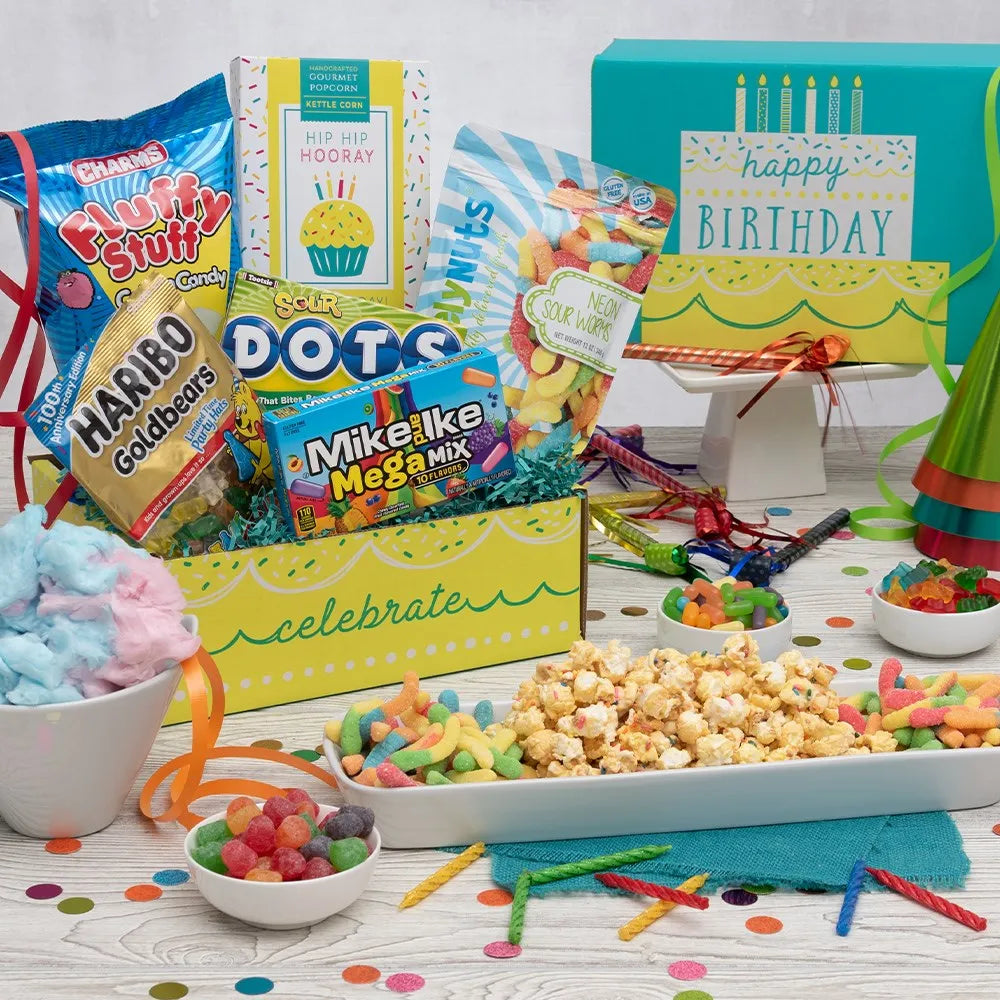 Birthday Party Sweets - CFGGB5607_23N
This Birthday Care Package is full of sweet treats and snacks.  We've got all your birthday bases covered, so no matter their age, they'll be ecstatic when the party is shipped to them in this perfect birthday themed box!
* Products are loosely placed in the box, balloon and party decorations not included.

Contents:
Goldbears by Haribo

 

- 5 oz.
Neon Gummy Worms by The Nuts Shop

 

- 12 oz.
Birthday Popcorn by GourmetGiftBaskets.com

 

- 4 oz. 
Fluffy Stuff Cotton Candy by Charms

 

- 2.5 oz.
Mike & Ike Mega Mix by Just Born

 

- 5 oz.
Plain M&Ms by Mars

 

- 1.69 oz.
Sour DOTS by Tootsie

 

- 6.5 oz.
---