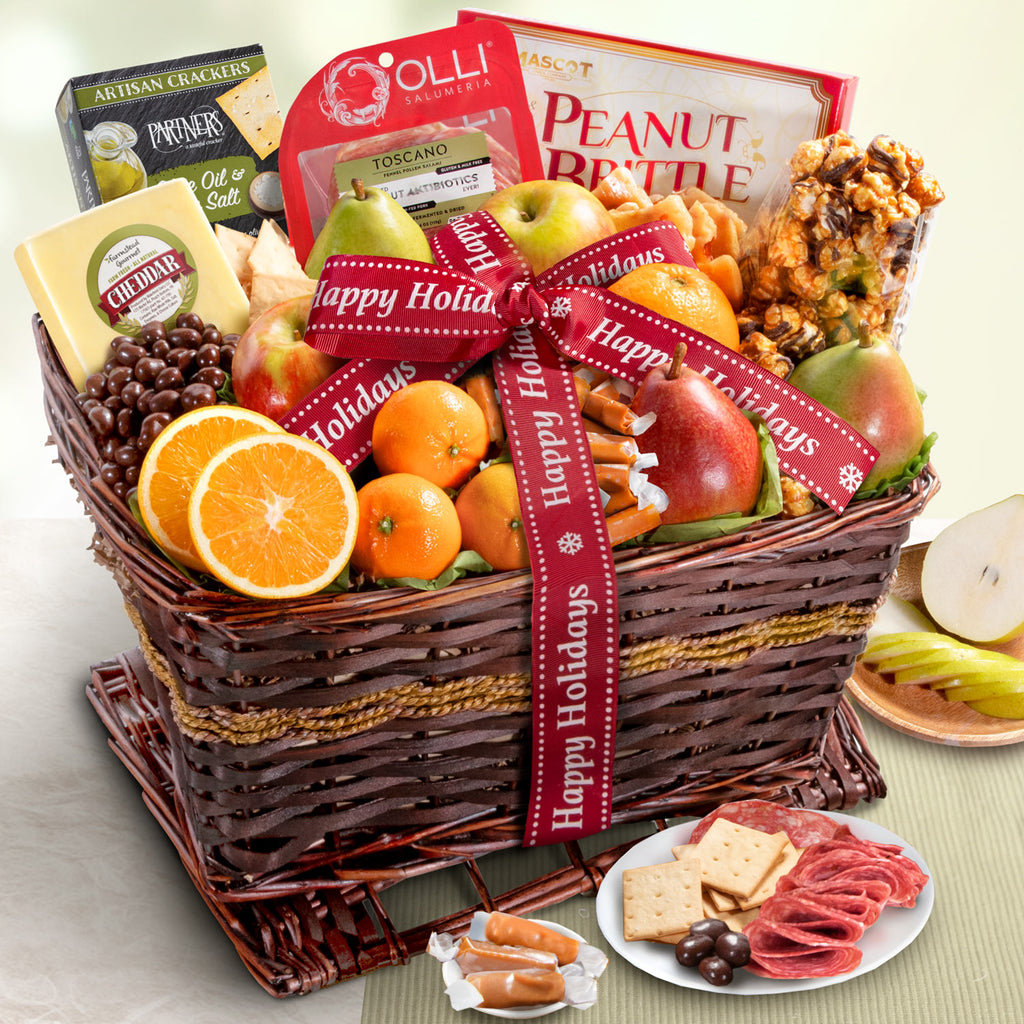 Abundance of Fruit Holiday Gift Basket - CFG4102H_23N
Say Happy Holidays with an abundance of orchard favorite fruits that are accompanied by a natural cheese, a jar of artichoke cheese dip, an Italian style sausage, chocolate-covered sea salt caramels, premium almonds, dried fruit and olive oil sea salt crackers for a generous gift.
Contents: 2 Comice Pears, 1 Mango, 1 Crimson Red Pear, 2 Braeburn Apples, 1 Granny Smith Apple, 1 Bosc Pear, 2 Navel Oranges, 3 Mandarins, 1 Fruit in Season, 6 oz. Fresh-Style Natural Cheddar Cheese, 10 oz. Artichoke Spinach Dip, 6 oz. Italian Style Sausage, 4 oz. Dried Fruit Bag, 4pc. Milk and Dark Chocolate Covered Sea Salt Caramels, 3 oz. Roasted and Salted Almonds, 2 oz. Partners Olive Oil Sea Salt Crackers.. Tied with Happy Holidays Ribbon.
---