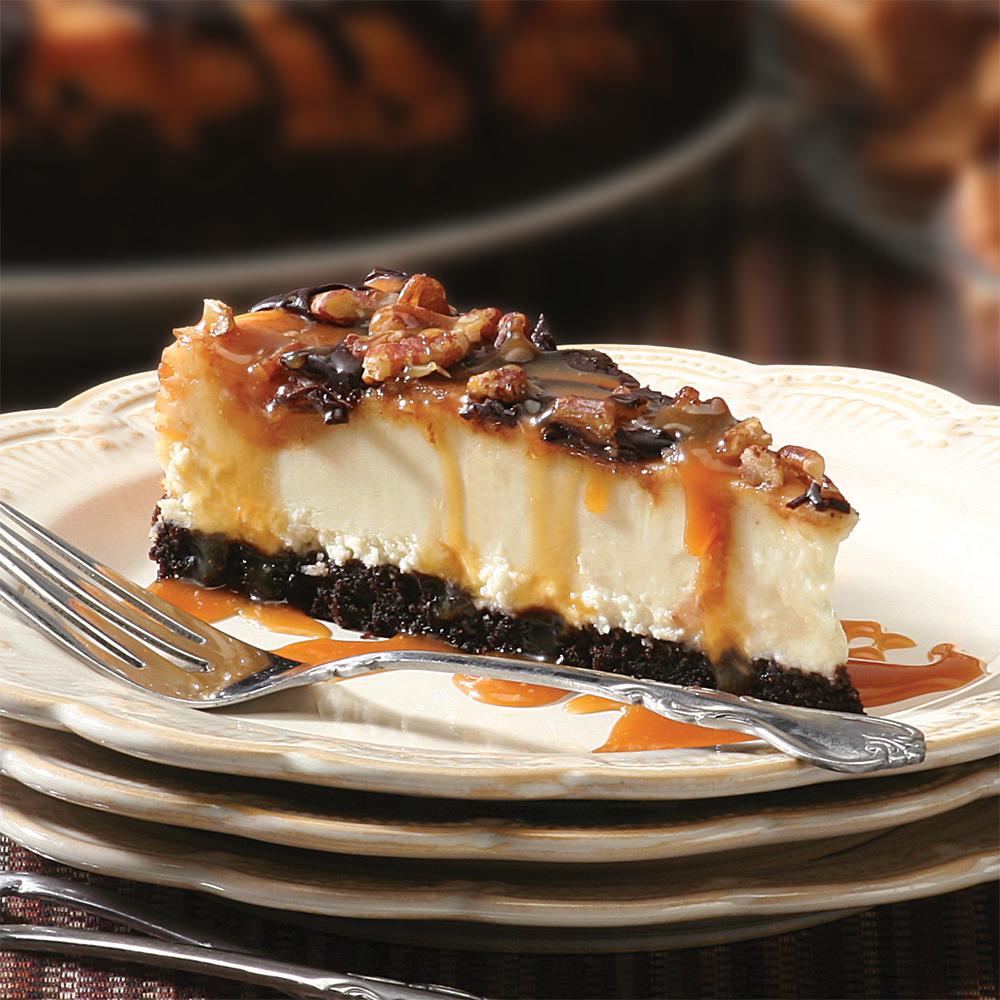 10" Chocolate Caramel Pecan Cheesecake - CFD00310
This scrumptious 10" cake is topped with delicious clumps of chewy pecans drenched in a coating of caramel on top of a creamy cheesecake. This mix of cream cheese, nuts and caramel is a true taste experience. 
Diameter: 10"
Weight: Approximately 4lbs
Serves: 14
Contains Pecans
Some of our products may contain nuts. Our facility is NOT a nut-free facility, and as a result it is possible that any product may have come in contact with nut or nut oils.
Please note this item ships out of New York and our daily ordering cutoff for this gift is 5am EST so orders placed after 5am EST cannot ship the same day. To ensure freshness we do not ship this item over the weekend, therefore we only ship Monday through Wednesday. 
---