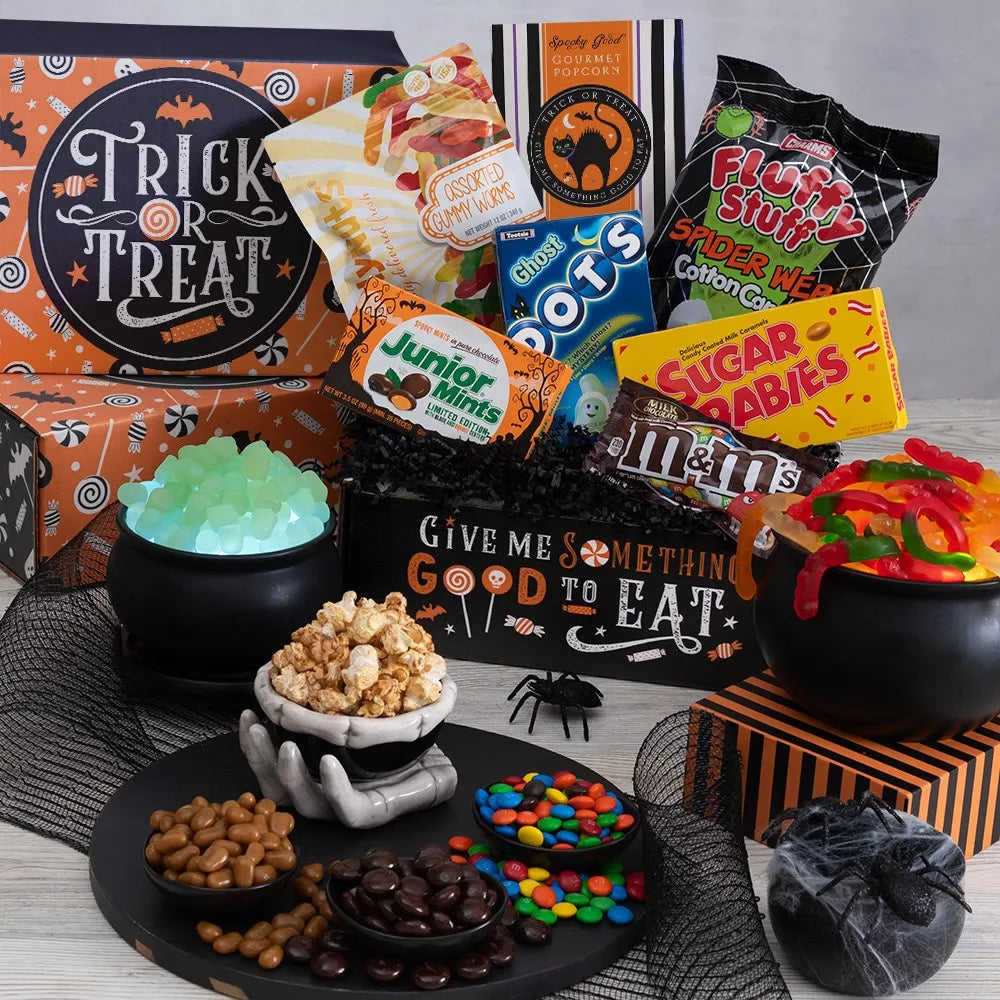 Trick or Treat! CFGGB4758D_230
Trick or Treat!  This Hallows Eve themed gift boxes is filled with enchanting chocolate and spine-tingling candy choices! It's a casket, oops, we mean care package, full of eerie delights! So monstrously good they'll think this gift was hexed by a wicked witch!

*Products are loosely placed in the box.
Contents
Halloween Cinnamon & Brown Sugar Kettlecorn

 

- 1.4 oz.
Plain M&Ms by Mars

 

- 1.69 oz.
Gummy Worms by The Nuts Shop

 

- 12 oz.
Ghost Dots by Tootsie

 

- 6 oz.
Spider Web Cotton Candy by Charms

 

- 2.1 oz.
Halloween Junior Mints by Tootsie

 

- 3.5 oz.
Sugar Babies by Charms

 

- 5 oz.
---