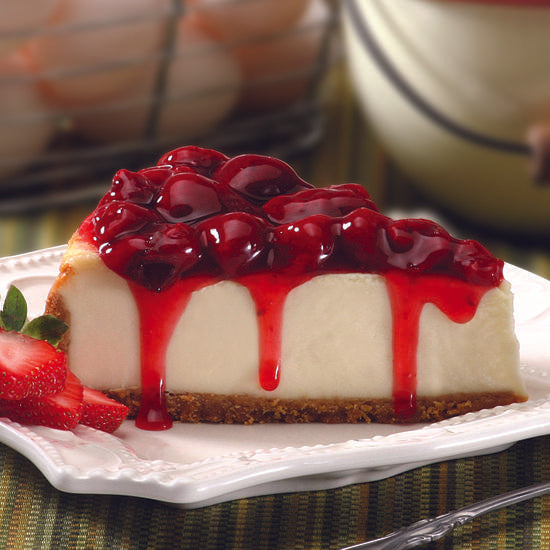 Scrumptious Strawberry Cheesecake - CFD3001_23A
There's only one way to make our cheesecakes taste even better - add fruit! We've topped off this scrumptious plain New York cheesecake with a generous helping of strawberry preserves for a taste that can't be beat. Each slice is packed with loads of creamy filling, graham crust and sweet strawberries.
Product details:
Diameter: 10"
Weight: Approximately 4lbs
Serves: 14
Kosher OU Dairy
Storing & Serving Information:
This dessert product was carefully packaged, & frozen in extremely cold commercial freezers immediately after it was baked, to ensure that it will taste like it just came out of the oven. Cheesecakes are shipped in styrofoam coolers with ice packs to ensure they are still cold when they arrive at your door.
Frozen shelf life for cheesecakes: 10 months
Refrigerator shelf life at 40F or below: 5-7 Days
Thaw product at ambient temperature: 1 - 1 ½ hrs.
---