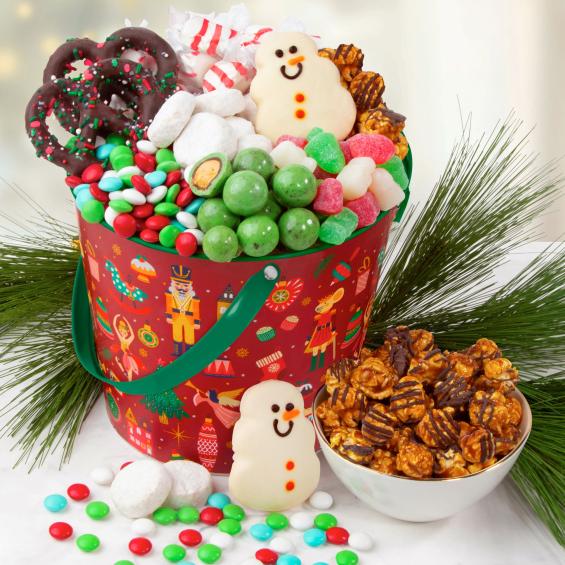 Tin of Holiday treats - CAA2023_23N
This holiday themed tin pail and is sure bring holiday cheer.  It includes peppermint taffy and snowman cookies.
Contents: 5 oz. Dark Drizzled Sea Salt Caramel Popcorn, 3 oz. Christmas Chocolate Peanuts, 3 oz. Peppermint Saltwater Taffy, 3 oz. Christmas Mello Cremes, 3 oz. Mint Chocolate Malt Balls, 2 Mini Egg Sugar Cookies, 3 oz. Almond Tea Cookies.  1 lbs. 6 oz.
---