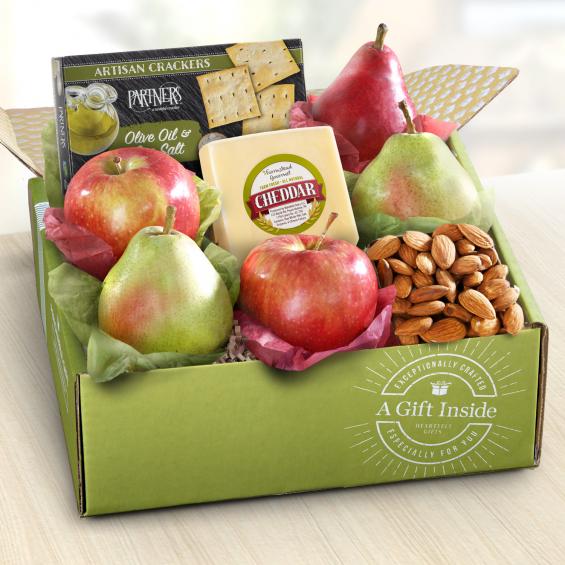 Fruit and Cheese Gift Box - CFG1017_23N
An artisan cheese from California makes the perfect accompaniment to fresh, healthy fruits, crunchy almonds, and water crackers. 
Contents:  3 oz. Roasted Salted Almonds, 2 Seasonal Red Apples, Red D'Anjou Pear, 2 Green D'Anjou Pears, Granny Smith Apple, 5 oz. Farmstead Cheddar Cheese, 2 oz. Partners Olive Oil & Sea Salt Crackers (In hot weather months, Cheese is substituted with 10 oz. Smoky Garlic Mozzarella Dip).
---