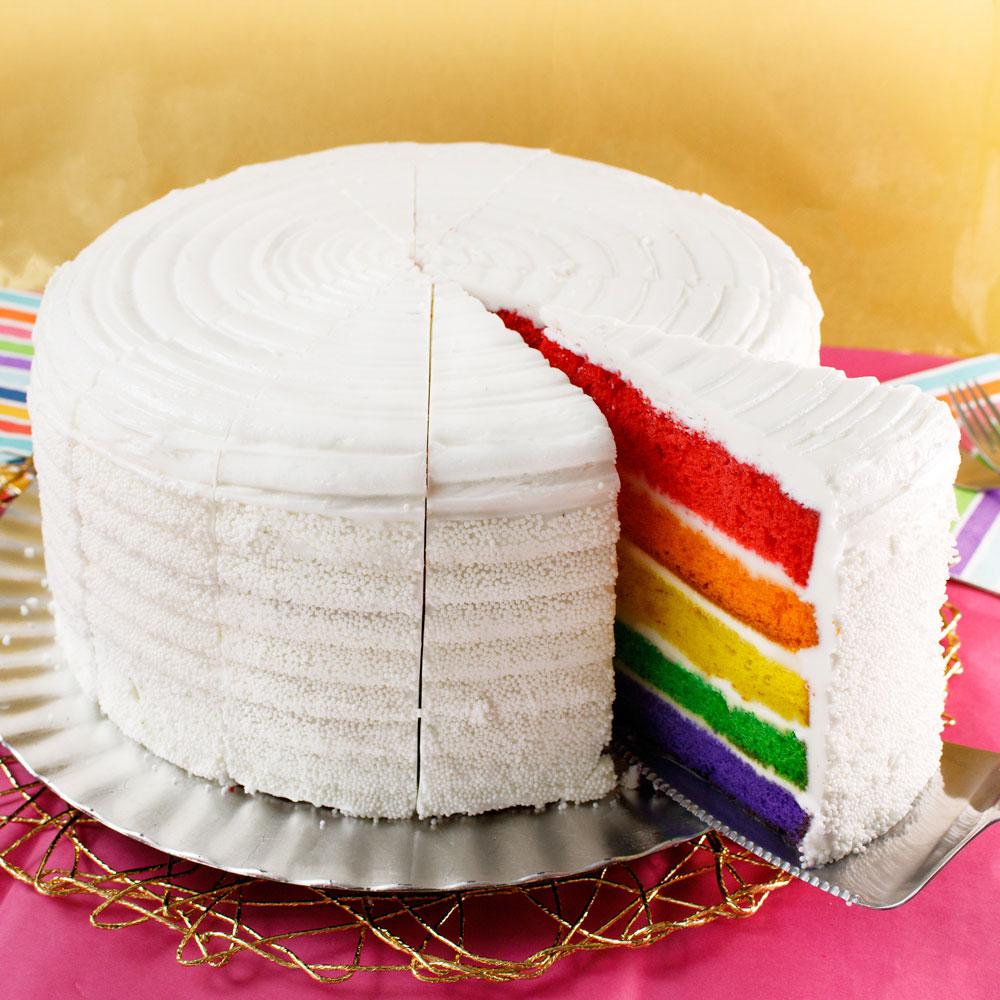 10" Rainbow Layer Cake - CFD08699-04_23N
A colorful cake that everyone will love! Five bright and colorful layers of this delightful cake are perfect for celebrating any happy or festive occasion! We've decorated this dessert with a lightly flavored vanilla icing to keep this colorful surprise a secret until you cut the first slice. Perfect for celebrating any happy or festive occasion - for kids and adults alike!
Diameter: 10"
Weight: 8 lbs
Serves 14 - Pre-cut slices
Kosher OU Dairy
No added preservatives
HANDLING INSTRUCTIONS
Storing & Serving Information:
This dessert product was carefully packaged, & frozen in extremely cold commercial freezers immediately after it was baked, to ensure that it will taste like it just came out of the oven. Cakes are shipped in Styrofoam coolers with ice packs to ensure they are still cold when they arrive at your door.
Frozen shelf life: 10 months

Refrigerator shelf life at 40F or below: 3-5 Days

Thaw product at ambient temperature: 2 - 3 hrs.
Some of our products may contain nuts. Our facility is NOT a nut-free facility, and as a result it is possible that any product may have come in contact w/ nut or nut oils.
Please note this item ships out of New York and our daily ordering cutoff for this gift is 10am EST so orders placed after 10am EST cannot ship the same day. To ensure freshness we do not ship this item over the weekend, therefore we only ship Monday through Wednesday. 
---